News
Posted by Josh Pello on
As we near the holiday season, we start seeing increased requests for cutting boards, laser engraved crawfish paddles and tumblers.
Be sure not to wait until the last minute, as our suppliers tend to experience both delays and inventory shortages as we get into November!
Posted by Josh Pello on
We're told time after time how much recipients love their custom laser engraved tumblers, whether it's the pint size, 20oz, 30oz or our brand new skinny tumblers!   We are an affordable option for all of your business promotional needs and great for giveaways at corporate functions, parties, trade shows, etc.   Contact us today for a great deal with no logo setup fees with minimum order.
Tags:

Beachesandbeignets, beachtrip, engraved, gift, girlstrip, laser, laser engraved, promo, promo item, sale, tumber
Posted by Josh Pello on
It's a new year, with new opportunities!  We had a very busy holiday season as we ended 2018 with lots of tumbler orders and crawfish paddles being shipped out!    We look forward to offering some new products in the coming year - stay tuned!
Posted by Josh Pello on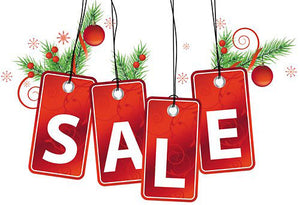 As we dive into the Christmas season we have an array of holiday items ready to ship!   Looking for something unique or different?  Just ask and we may have it!  Beachesandbeignets@gmail.com  
Tags:

Baby, Black Friday, Christmas, Christmas dress, Christmas Stocking, dress, Embroidery, Holiday, personalized, Sale, stocking, Toddler
Posted by Josh Pello on
Summer is here and all of us at Beaches & Beignets are excited!  We're happy to offer free shipping for a limited time on all orders over $50.00.   Be sure to use coupon code: SUMMERSHIP to get your free shipping!